Cook's Science is a new brand from America's Test Kitchen. Entirely digital, it brings reported stories and innovative recipes from the world of food and science into home kitchens.
For nearly 25 years, the test cooks and editors at America's Test Kitchen have been guided by one simple principle: good science makes great food. Made up of a curious team of cooks, scientists, and journalists, Cook's Science is passionate about asking big questions, reporting the stories, experimenting in the kitchen, and developing foolproof recipes for the home cook.
Follow us on Twitter, Facebook, Instagram, and YouTube.
Want to ask us questions, tell us stories, or send us links? (We want to know what makes you excited about food and science.) Reach out to us at edit@CooksScience.com.
Want to write for us? Check out our guidelines on pitching Cook's Science and send your ideas to pitches@CooksScience.com.
THE TEAM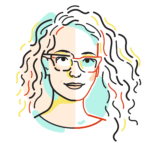 Molly Birnbaum, Executive Editor
Molly is project editor of the New York Times bestseller The Science of Good Cooking and a monthly contributor to NPR's Splendid Table. She is the author of Season to Taste: How I Lost My Sense of Smell and Found My Way (Ecco), a personal inquiry into the science and psychology of the sense of smell, which was shortlisted for an IACP award in Literary Food Writing in 2011. Her work has appeared in the New York Times, ARTnews, Modern Farmer, Fast Company, NPR's Cognoscenti, and O, The Oprah Magazine, among others.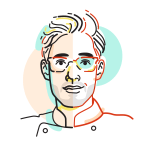 Dan Souza, Executive Editor
Dan is a cast member of the top-rated television show America's Test Kitchen as well as a contributor to NPR's Splendid Table. A former senior editor of Cook's Illustrated, Dan is the kitchen editor of the New York Times bestseller The Science of Good Cooking (2012). After graduating first in his class from the Culinary Institute of America, Dan cooked in restaurants Boston and New York before finding his true calling: applying good science to create great recipes for the home cook.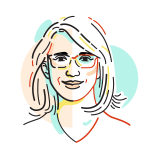 Kristin Sargianis, Managing Editor
Kristin comes to Cook's Science from the world of science and engineering education. She was a lead author of the award-winning Engineering is Elementary curriculum series as well as the project's Director of Teacher Professional Development, leading workshops and seminars across the United States. Kristin studied biology at Cornell University, focusing her efforts on marine ecosystems and animal behavior. She is a profound believer that cheese is the most perfect food on earth.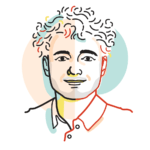 Paul Adams, Senior Editor
In between stints as a sushi maker, an aerial photographer, and a whiskey distiller, Paul Adams was a restaurant critic, a technology journalist, and an editor at Popular Science before he landed as senior editor here at Cook's Science—which seems inevitable in hindsight.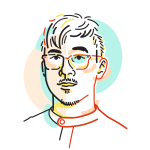 Tim Chin, Associate Editor
We found Tim cutting up pigs in a crunchy basement kitchen in New York City. Forgoing a career in biochemistry, he attended the French Culinary Institute and had stints at restaurants in New York and Switzerland. He moved home to Boston to work for the books team at America's Test Kitchen before joining Cook's Science. Tim is an all-star dishwasher and does backflips in the kitchen when nobody's looking.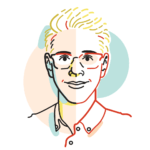 Sasha Marx, Test Cook
sasha@cooksscience.com
@sfmarx86
Sasha joined Cook's Science after spending two years in Chicago at Michelin-starred Parachute Restaurant where he was a sous chef. He is familiar with the Boston area, having worked for Jody Adams at Rialto and Ken Oringer at Earth and Clio. Before he got into cooking Sasha went to college for a degree in English, and we suspect that this may be the cause of his incessant food puns. When he's not busy cooking you can usually find him watching soccer (Forza Roma!) and eating pasta.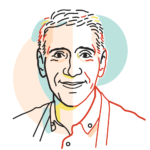 Jack Bishop, Chief Creative Officer
jack@cooksscience.com
@RealJackBishop
Jack is the tasting lab expert on our television shows and was part of the original team that started America's Test Kitchen, beginning with the launch of Cook's Illustrated in 1992. He leads the creative teams that produce our TV shows, magazines, books, websites, and online cooking school.
Video/Photography Team
Mary Ball
Julie Bozzo Cote
Nick Dakoulas
Kaitlin Keleher
Steve Klise
Mary Mullaney
Conor Olmstead
Heather Prince
Elle Simone
Jessica Voas
Daniel van Ackere
Kevin White
Digital/Social Team
Natalie Bean
Chris Candelora
Lindsey Chandler
Kristen Connors
Nini Diana
Sophie Greenspan
Melanie Gryboski
Kelsey Hopper
Welling LaGrone
Christine Liu
Michael Manning
Claire Oliverson
Tabitha Rodrigue
John Torres
Copy Editors
Jillian Campbell
Krista Magnuson
David Nussbaum, Chief Executive Officer
Jack Bishop, Chief Creative Officer
Jackie Ford, Chief Financial Officer
Fran Middleton, Chief Digital Officer